This, friends is a picture of our guest room right after we moved into our apartment. Terrifying, right?
It's been a constant work in progress over the past two years, and right now looks like this:
While it's an improvement, it's not quite where I want it. I'll mainly focus on redoing the computer area, because right now It feels all crammed together and drives me nuts!
Here's a board I've created to get a feel for how everything will look together.
I want to paint the current desk Corduroy Black (the same color that we recently used in our entryway), and then replace the hardware with something like this: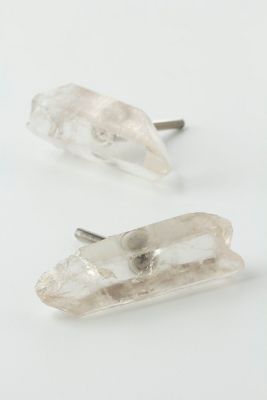 I also plan to add a footstool for the ghost chair, switch out the beige curtains for white, and replace our enormous computer with an iMac when they come out with a new version this fall (goodbye, cords!).
What do you think? Any suggestions?